Congratulations to The Village of Melrose Park in Illinois, USA for winning the APCO 2023 Technology Leadership Award for their Enterprise Dispatch & Interoperability Project! The solution connects their Tait DMR Tier 3 network into the state P25 system and a variety of other analog channels and broadband services, delivered by Alpha Prime Communications, a Tait and Omnitronics dealer.

Article courtesy of Tait Technology Partner Omnitronics
The Village of Melrose Park Departments of Homeland Security and Public Safety are based in Cook County, Illinois, a suburb of Chicago. They are tasked with preparing and equipping for threats to public safety, keeping their community safe and providing emergency response to residents and those in surrounding towns including emergency services, police, fire and more.
The Melrose Park Homeland Security department is the local field structure of the Nation's National Response Plan (NRP) and is responsible for planning, warning, mitigation, recovery and coordination of operations  for their departments:
Melrose Park Public Safety: volunteers working in tandem with other local, county and state agencies

Emergency Services: Traffic Control, Search & Rescue and many other emergencies service functions

Special Teams: volunteers form the Communications Team, Fire Team, Bike Team and Honor Guard

Medical Reserve Corps

Auxcomm & Ares (Ham Radio): communication volunteers available for pre-planned events, emergency or disaster responses
The Challenge
The departments' existing analog wireline Radio Console was announced as End of Life by the manufacturer and was no longer supported. The existing multiseat solution included pushbuttons hardwired to radios and phone lines. In their pursuit to find the ideal replacement for all village departments (Police, Fire, Homeland Security, Public Safety, Public Works and Code Enforcement), across UHF, VHF and 800MHz frequency bands, Chief Schwartz saw an opportunity to set up bridged talk groups where all departments could talk to one another. Also adding to the challenge is the need to host three adjoining police departments. 
The most important challenge was officer safety – Chief Schwartz needed mapping to show not only the vehicle location but the actual location of the officers and encryption to keep radio communication secured. 
Chief Schwartz reached out to their trusted communications adviser Alpha Prime Communications, a Tait and Omnitronics dealer.
Requirements
Nine radio dispatch stations (consoles) were needed to communicate on anywhere between 25 and 49 channels, comprising a vast array of different technologies, protocols and vendors. The consoles also needed to include remote dispatch capability, mapping host three additional police departments, and connect to all village 311 calls.
It was essential that the new system would give Melrose Park interoperability with other towns and dispatch centers in the area. One of the difficulties that can potentially rule out other systems is the vast mix of technologies, protocols, and vendors used by these other organizations, including analog, P25, DMR, Alerting and Paging. Part of the requirement also included integration into the statewide P25 Phase 2 system, being used by neighboring municipalities. As the use of this network would require vendor-lock-in, Chief Schwartz decided their preferred solution would be to connect to the statewide network using an interoperability bridge.
Mission critical reliability and redundancy were also essential criteria.
The Solution
The Village of Melrose Park opted to invest in an omnicore Enterprise Dispatch System, which is vendor agnostic and able to operate on virtually any type of radio system, channel or broadband cellular network. They were able to use their own Commercial Off The Shelf (COTS) server solution, and in the unlikely event that the server was to fail, the dispatch consoles will continue to operate. The omnicore Enterprise dispatch system allows the department to connect both their existing legacy analog channels and the new digital channels along with integration with the statewide network channels. 
The addition of Tait TeamPTT also means that Push to Talk over Cellular provides enhanced access to instant communication and information, connecting radio, cellular and WiFi networks, so that users on any of these networks can talk to each other. The console can be installed on PCs, tablets and laptops, enabling dispatchers to operate remotely from the control center, such as on site during an incident, in a backup location, or from home.
To connect the Village's Tait DMR Tier 3 trunked system to the statewide P25 Phase 2 trunked system, multiple Omnitronics DRG100 RoIP Gateways were used. The gateways use the DMR Standard AIS protocol and Tait TM9455 donor radios with CCDI to connect talkgroups on the DMR Tier 3 system to talkgroups on the P25 Phase 2 system. Radio users of the P25 Phase 2 system can talk to Radio users of the DMR Tier 3 system – a first in the state for this type of radio system interoperability!
The Console Operators found that the new omnicore Enterprise Dispatch Console interface is easy to use and that their sound quality had improved significantly.
The Dispatch Solution Network Diagram
Conclusion
As the system is COTS virtual machine based, the Village of Melrose Park retains a high level of self-sufficiency in supporting their user requirements and expanding for future needs. Thanks to the expertise of Alpha Prime Communications during installation and the ongoing support of the system as part of an optional omnicare Premium Support & Maintenance plan, the Chief is now able to take full advantage of the functionalities of the system.
2022 marked the first year that the village used their new system for managing communications for their annual Taste of Melrose Park festival, a highlight in the Illinois culinary events calendar drawing nearly 300,000 festival goers for the entertainment and food offerings.
APCO International 2023 Technology Leadership Award
In 2023 The Association of Public-Safety Communications Officials (APCO) International announced the Village of Melrose Park as winners of the Technology Leadership Award (Small Agency), honoring the Chief at the APCO International Annual Conference in Nashville, Tennessee. This award recognizes Communications Centers of 1 to 75 employees that use technological advancements to benefit their centers, employees and customers.  Congratulations to Chief Schwartz, Deputy Chief Schwartz, The Village of Melrose Park, and Alpha Prime Communications on this achievement!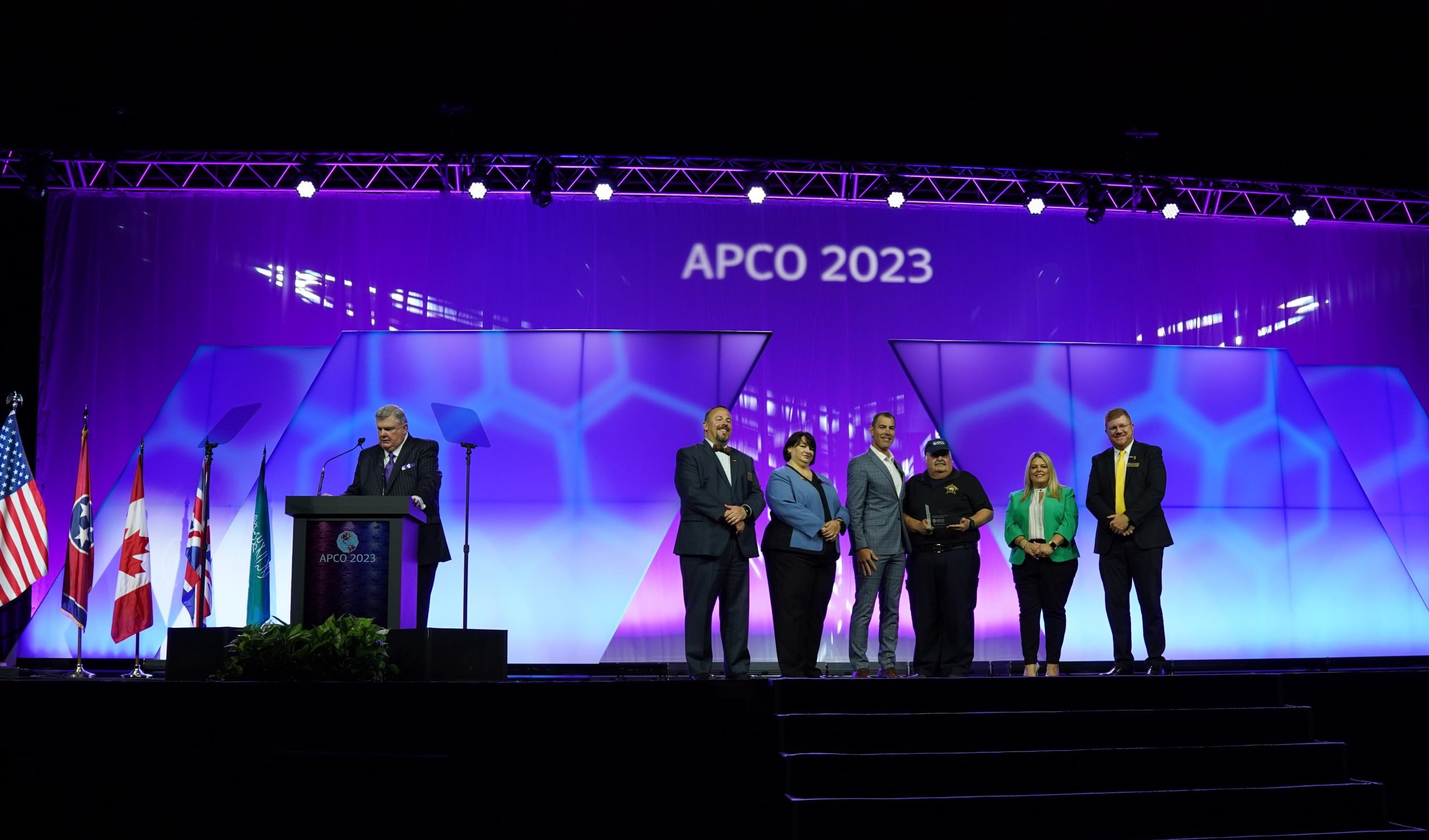 ---
Subscribe to the Tait Newsletter to keep up to date with what's happening at Tait.
Have a question or query? Contact us.